K Chen Engineering and our professional staff have extensive civil engineering design experience with both governmental agencies and private development. Our firm and/or team members have been involved with commercial office buildings, hotels, distribution facilities, restaurants, multi-family and single-family residential developments, coastal line evolution, wetlands restoration, FEMA floodplain and reclamation studies, and river dams in a wide variety of roles.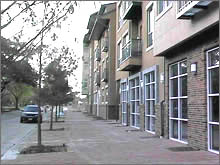 Our team has had the opportunity to work for a number of nationally recognized corporations in our commercial experiences. K Chen Engineering has provided investigative reports, planning services, site plan design, survey, civil engineering, permitting and construction observation services for our commercial clients. The following is a short list of nationally known clients our team has served in site development and civil engineering.
• Best Western Hotels
• Post Properties, Inc.
• Motel 6
• McDonald's Corporation
• Taco Bell
• Denny's Restaurants
• Sonic Corporation
• Pizza Hut
In addition to these national clients, we have had numerous opportunities to work with other regional clients on a wide range of residential and commercial projects. Other clients on development projects have included regional restaurant owners, land development corporations, individual developers, general construction contractors and numerous architectural firms.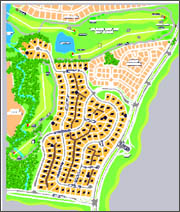 Our firm has experience in the design of numerous project types other than commercial developments. The following is a quick listing of related design experiences.
• Site Plan Design
• Parking Facilities
• Roadway Design
• Public Utilities
• Coastal Analysis
• Storm Sewer Systems
• Detention Facilities
In addition to strictly engineering design, KCEC has experience in general project planning. Our staff members have extensive experience in feasibility / due diligence reports, subdivision planning and platting, securing development variances, right-of-way abandonment requests, preparing and submitting site plan packages to municipalities and other planning & zoning issues that often arise with development projects.