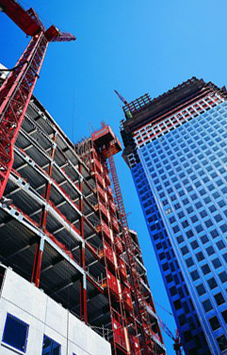 | | |
| --- | --- |
| | |
| | K Chen Engineering |
| | A Division of KC United, Inc. |
| | 6161 Savoy Suite 310 |
| | Houston, Texas 77036 |
| | (713) 952-6888 Fax: (713) 952-9994 |

PROFESSIONAL SERVICES
K Chen Engineering provides a wide range of civil engineering and related services. Our firm has the ability to manage numerous tasks throughout the course of the project thereby allowing our clients to focus on other issues in the development process. The following is a brief summary of the professional services our firm provides.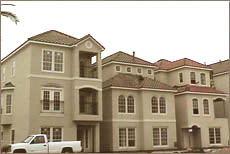 Feasibility/Site Investigation Reports: Our reports can identity unforeseen project costs that may be required for development and that our clients may not have been previously aware. Additionally, our reports verify the availability of utilities and drainage requirements that may impact the site. The reports also incorporate research of codes and ordinances, with particular reference to the proposed project, which may affect the ability of the proposed development to proceed and/or itís subsequent design.

Site Planning: Our firm has the in-house ability to analyze and design the layout of proposed developments. Our site plans take into account any existing site contingencies and our clientís expectations to produce a quality, efficient and thoughtful design. Our team has extensive experience in site plan design for commercial properties.

Planning & Zoning Hearings: Throughout the course of any project, it may be necessary for our clients to present their proposed development to municipalities and other governing bodies. Our team has an understanding of the expectations and processes of planning and zoning agencies. As such, we help our clients present their projects in a professional and effective manner.

Surveying: Our firm has the ability to produce quality land surveys. We provide accurate and clear land title surveys and topographical surveys.

Subdivision Plats: K Chen Engineering can produce quality subdivision plats and process them through recordation. Subdivision platting varies greatly from one community to another and our team has extensive experience in many of the municipalities throughout the region with subdivision plats.

Hydrology Studies: Drainage is often a critical issue in the development process. Our staff can research varying requirements and produce quality hydrology reports, designs and recommendations. Our engineers have extensive experience in hydrology and flood control facilities pertaining to both public and private developments.

Civil Engineering Design: K Chen Engineering provides full service civil engineering design services. We provide innovative and cost-effective solutions to our clients engineering needs. Our firm provides designs for paving, streets, utility systems, drainage facilities, and erosion control. Our team has worked on hundreds of developments of all types and sizes. Thus, KCEC understands the various requirements that each project type may dictate.

Project Permitting: In addition to planning and engineering design, our firm can also process construction plans for necessary permits. Typical permits we obtain are building permits, driveway permits, and grading permits.

Construction Administration: Once construction commences, K Chen Engineering is still a valuable member of the development team. Our firm can provide services from project bidding to construction observations in order to ensure the integrity of our clientís products.
As you can see, our firm has the capability of taking your project from the earliest stages of development on through the completion of construction. We value our strong relationship with our clients and believe our firm is geared to helping our partners succeed.